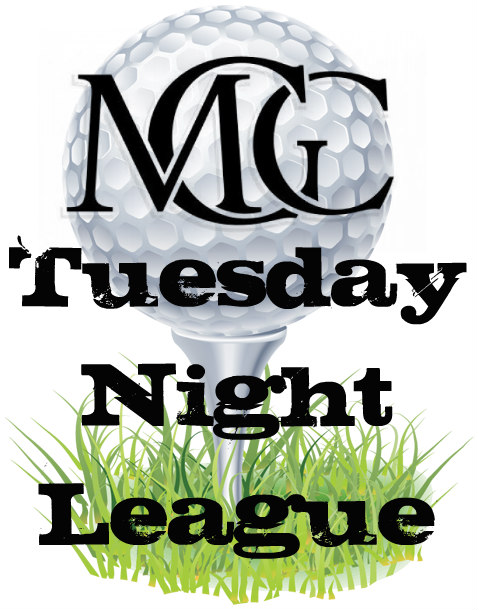 TUESDAY NIGHT GOLF LEAGUE
Tuesday, March 14th
5:00PM Shotgun Start
Format: 2 Person Teams – Captain's Choice Match Play
Scoring System: 1 pt to Win Hole
.5 pts to Halve Hole
0 pts for Losing Hole
(Points will accumulate to determine playoff seeding.)
Flights: Teams will be Flighted by Team Handicap but No Strokes this Season. The number of flights will depend on participation.
Tees: Men 60 & Under will play the White Tees, Men 60 and Over can play the Green Tees and Women can play the Red Tees.
Dates:  Starts March 14th and will run 5-7 weeks depending on participation to determine Playoff Seeds. Each Team makes the playoffs at the end of the season to decide the overall team champion in each flight.
Teams: Two Person teams. Each Team is responsible to find a substitute. If you are unable to find a sub, you will have one week to reschedule your match or one player may play his/her own ball.
Cost: One time entry fee of $25 for prizes. Each week will be $20 to play and members pay applicable cart fees. This will cover the 9 holes of golf with cart and a bucket of range balls per team.
Stop by the Golf Shop or Call 910.397.9162 to Register your Team!